VOLUNTEERFEST
VOLUNTEERFEST23aprAll Day(All Day: saturday) Concordia Club, 429 Ottawa Street South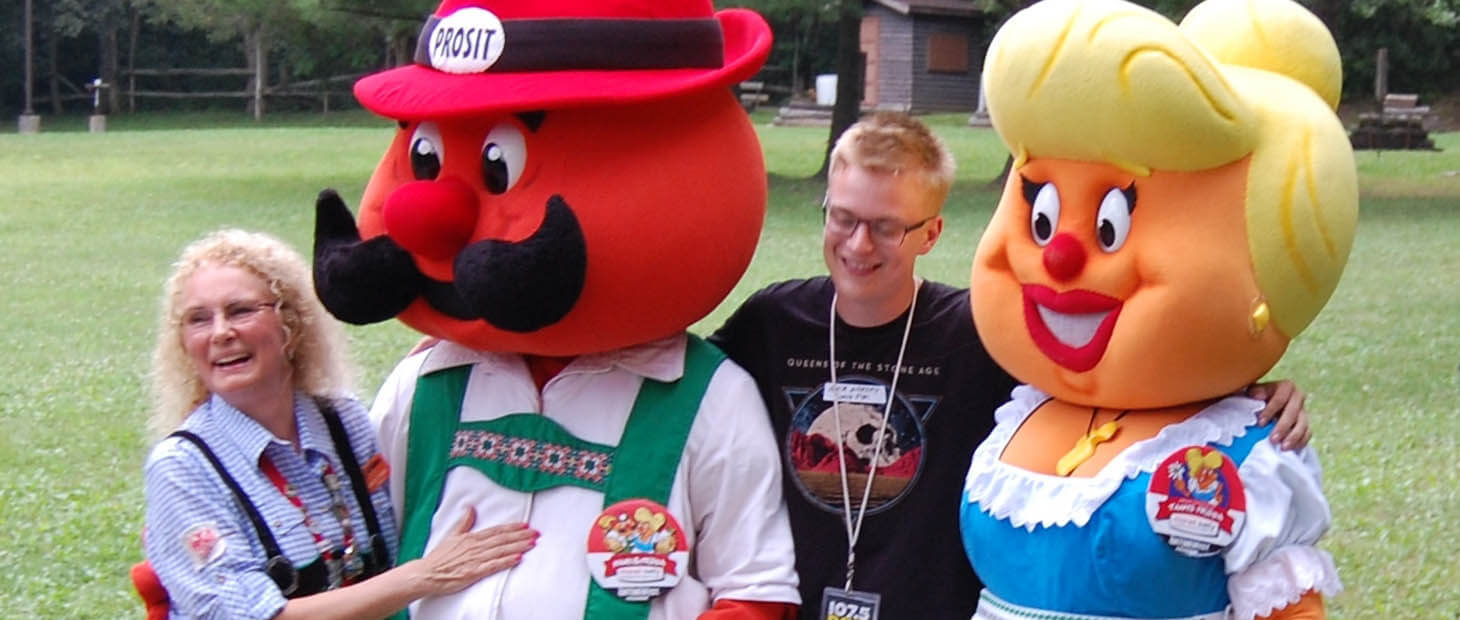 Event Details

CALLING ALL VOLUNTEERS & FUTURE VOLUNTEERS!

Kitchener-Waterloo Oktoberfest is back for 2022 and we need our phenomenal volunteers to pull it off.
Join us Saturday, April 23, 2022 | 9am-1pm at Concordia Club Main Hall – 429 Ottawa Street South, Kitchener (Lots of free parking available & close to transit)

If you're a KWO volunteer veteran, if your plans to volunteer were sidelined by the pandemic, or if you have the slightest inclination to embrace community connection within this awesome celebration, WE WANT TO SEE YOU AT VOLUNTEERFEST!

This event is about re-connecting with old friends and welcoming new faces. It's about re-discovering the love for our festival and shouting it from the rooftops. It's about growing our network and continue celebrating our traditions, enriching our community, and supporting those who support others. We invite long-timers and newbies alike to join us – share your ideas and your passions, while enjoying good food, great beer, and even better company!

This amazing day includes:
*Free Oktoberfest lunch!
*Chance to win incredible prizes!
*Amazing speakers! We are thrilled to have Ren Navarro from Beer. Diversity. joining us to speak about the history of beer in Waterloo Region!
*First official keg tapping of 2022!

This is a 19+ event.

To our incredible network of current volunteers — WE'VE MISSED YOU! (And, we want you to bring your friends!)

To the wonderful humans we've not yet met — WE CAN'T WAIT TO MEET YOU!

Tracht is highly encouraged! Tracht is highly encouraged! Trachten-Quelle.com will be there as well, allowing you to freshen your Oktoberfest apparel (or purchase your first tracht!)

VOLUNTEERFEST 2022 – Saturday, April 23, 2022 – Concordia Club

*Event timing is approximate and subject to change

9:00am – Networking – Stations

9:45am – President's Intro & Festival Vision

10:00am – Your Volunteer Experience

10:15am – BREAK – Networking – Stations

10:45am – Mike (Coach) Abbott

11:15am – Ren Navaaro (Beer Diversity)

11:45am – KEG TAPPING

12:00pm – Lunch – Networking – Stations!

1:00pm – Event Closes

Registration is now closed!
Location

Concordia Club

429 Ottawa Street South