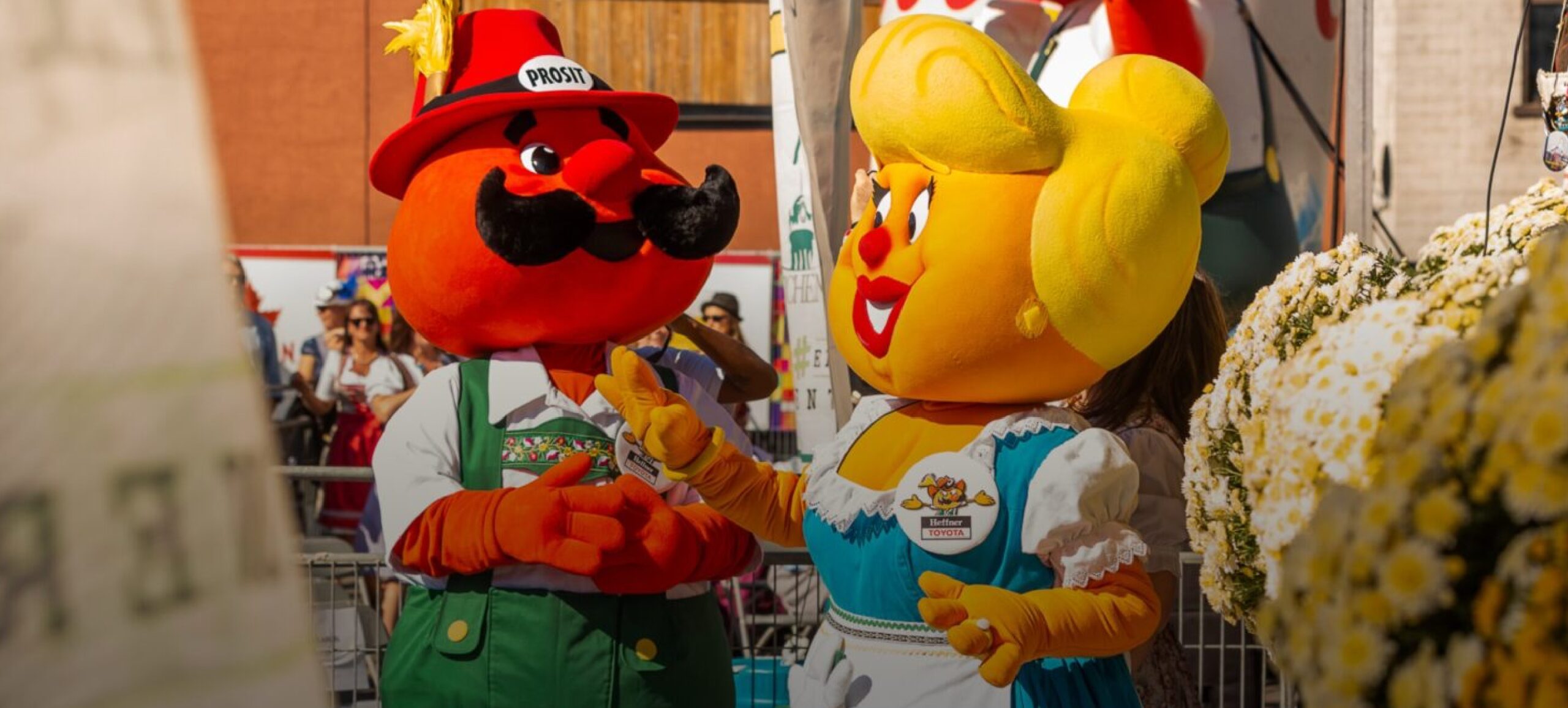 Onkel Hans &
Friends
Who is that big, lovable orange guy you've seen around the Festival? Onkel Hans is the Official Mascot of Kitchener-Waterloo Oktoberfest and our Goodwill Ambassador. As the mascot, you will see his smiling face on buttons, pins, t-shirts, brochures, steins and other souvenirs!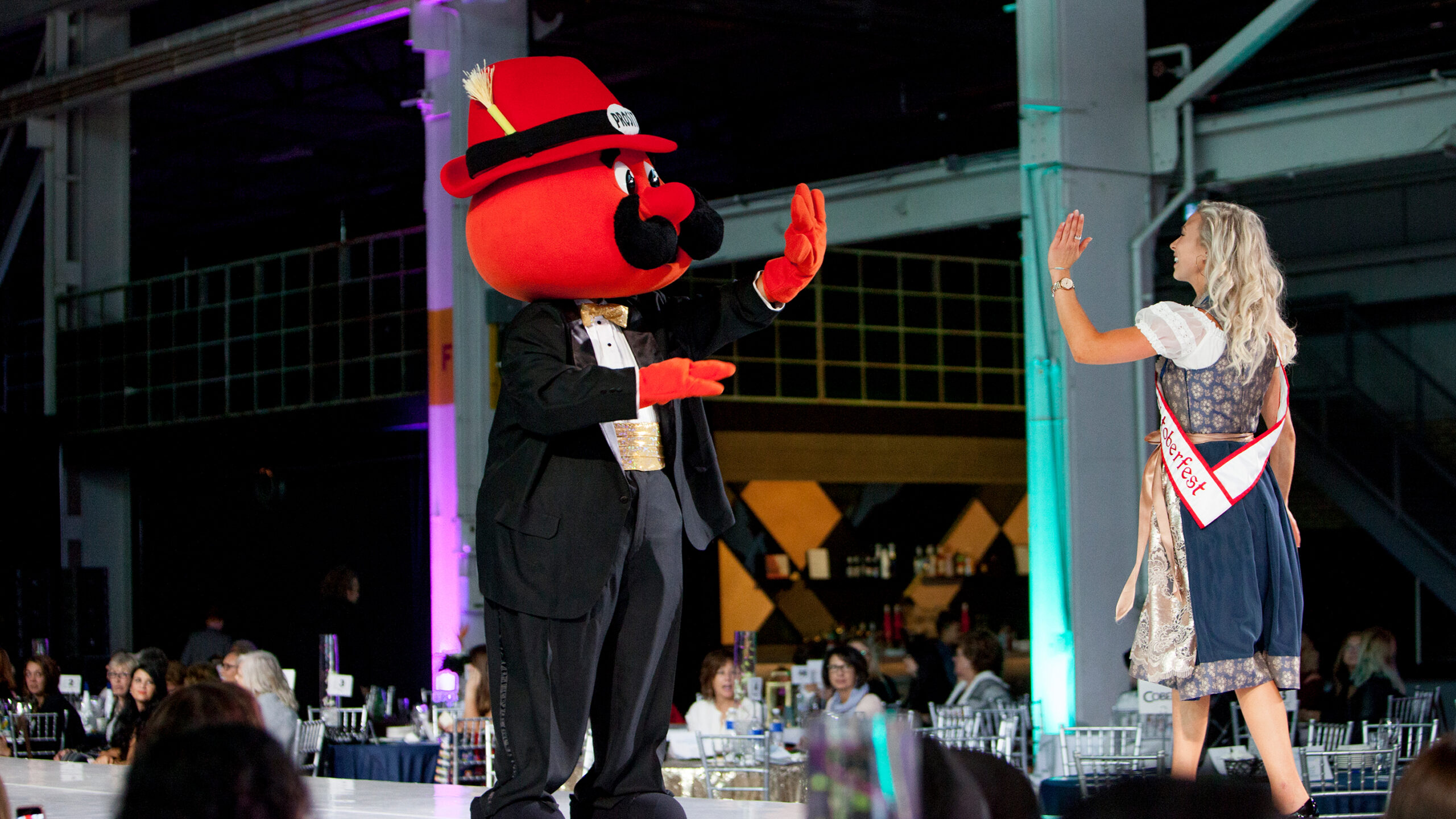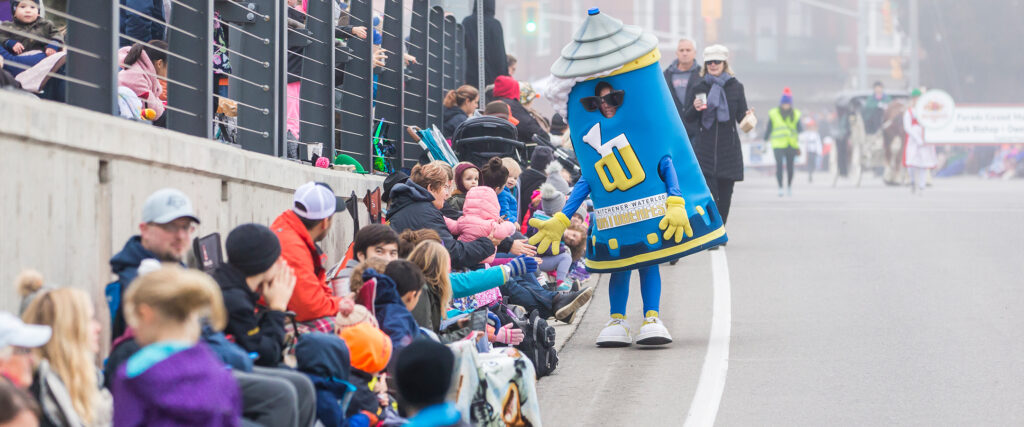 Created in 1974, Onkel Hans has come to symbolize the spirit of the Festival, with his jolly disposition and a warm smile for everyone he meets.
During Kitchener-Waterloo Oktoberfest, Onkel Hans is sure to make an appearance at each of the Festhallen and the many Family & Cultural Events in the region. He even appears 'larger than life' in the Kitchener-Waterloo Oktoberfest Thanksgiving Day Parade. He keeps busy throughout the remainder of the year, visiting special events to spread happiness and cheer. As a representative of the Kitchener-Waterloo community, Onkel Hans has attended the Calgary Stampede, the Molson Indy, Quebec Winter Carnival and the Bavarian Festival in Frankenmuth, Michigan.
Although he's busy during Kitchener-Waterloo Oktoberfest, Onkel Hans always has time to stop for a smile, a handshake, or even a photo – he looks forward to welcoming you!
Tante Frieda joins Onkel Hans each year! Thirty years ago, Frieda left Kitchener-Waterloo to spread the Spirit of Gemütlichkeit throughout the world. After a lengthy long distance relationship, Tante Frieda returned to the loves of her life, Onkel Hans and Canada's Greatest Bavarian Festival – and now she is here to stay! Look for Tante Frieda at select Kitchener-Waterloo Oktoberfest events. She would love to meet you!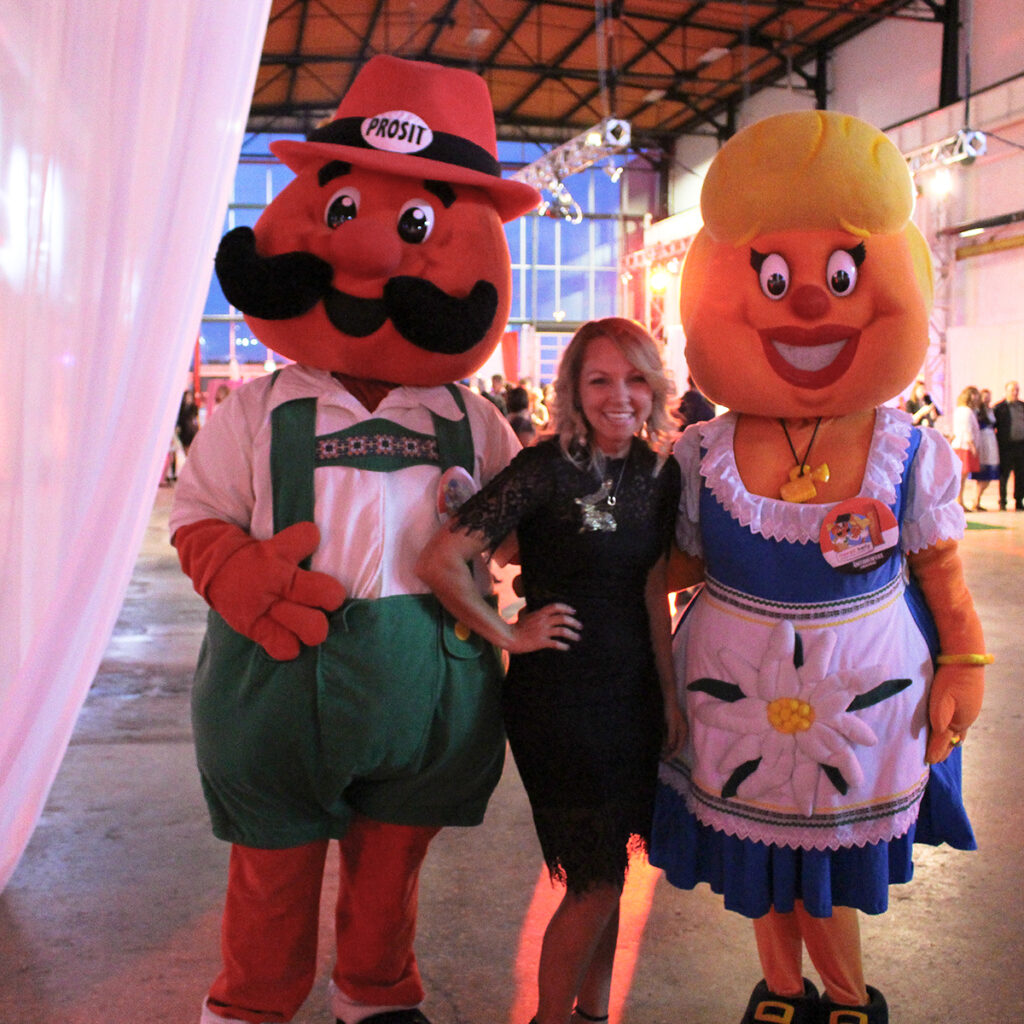 Oktoberfest Ambassador
We're looking for the next Kitchener-Waterloo Oktoberfest Ambassadors!
Open to folks aged 19 – 29 living within 40km of Waterloo Region, the Ambassador holds a prominent team role with K-W Oktoberfest; partaking in public speaking, media appearances, social media account management, Oktoberfest Cares initiatives and so much more.