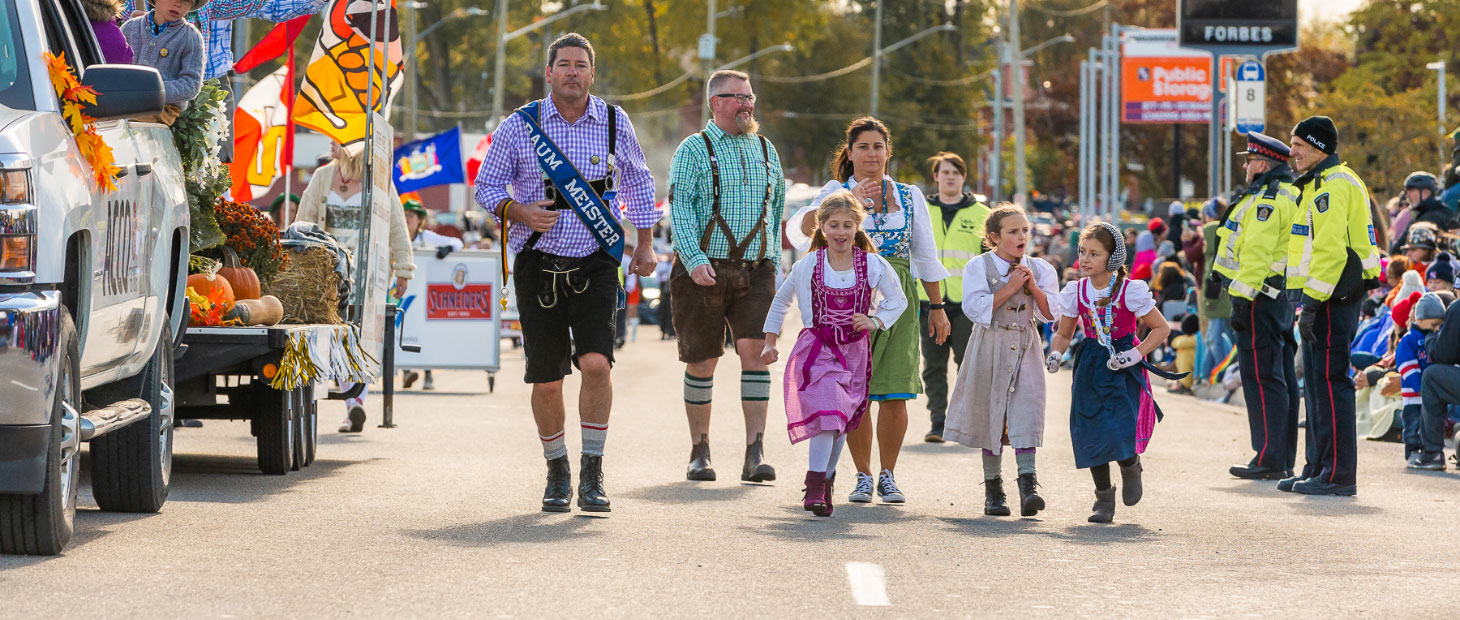 Oktoberfest Cares
What is Oktoberfest Cares?
Kitchener-Waterloo Oktoberfest is more than just biergartens.
Oktoberfest Cares is our organization's commitment to community collaboration, giving back, and growing together. It's a year-round effort that lends to our mission of truly being a supportive, uplifting, and community-driven organization.
For us, this means prioritizing our role as an economic driver for Waterloo Region and working with local businesses to create jobs and bring visitors to our region. It means supporting our community partners through donations from the Oktoberfest Cares Fund, and by providing fundraising opportunities during our various events. And it means doing the work to ensure that our festival is a source of community pride and a welcoming space for everyone to celebrate.
Community Impact
Each year, we partner with over 50 hospitality businesses to put on a successful festival. This stimulates growth for local businesses, creates jobs, and drives tourism in our region.
Diversity & Inclusion
Kitchener-Waterloo Oktoberfest has been working hard over the past few years to ensure that our festival is a safe and welcoming space for everyone. While we still have more work to do, we're excited for our values to reflect the diversity of the Waterloo Region community.
The Oktoberfest Cares Fund
A core pillar of Oktoberfest Cares is the Oktoberfest Cares Fund. While Kitchener-Waterloo Oktoberfest has been committed to supporting charities and non-profits in our community since the festival's inception in the 1960's, we created The Oktoberfest Cares Fund in 2019 to expand our efforts to support those who support others.
The money raised for the Oktoberfest Cares Fund is directly funneled into non-profits and charitable organizations in Waterloo Region.
Fundraising Efforts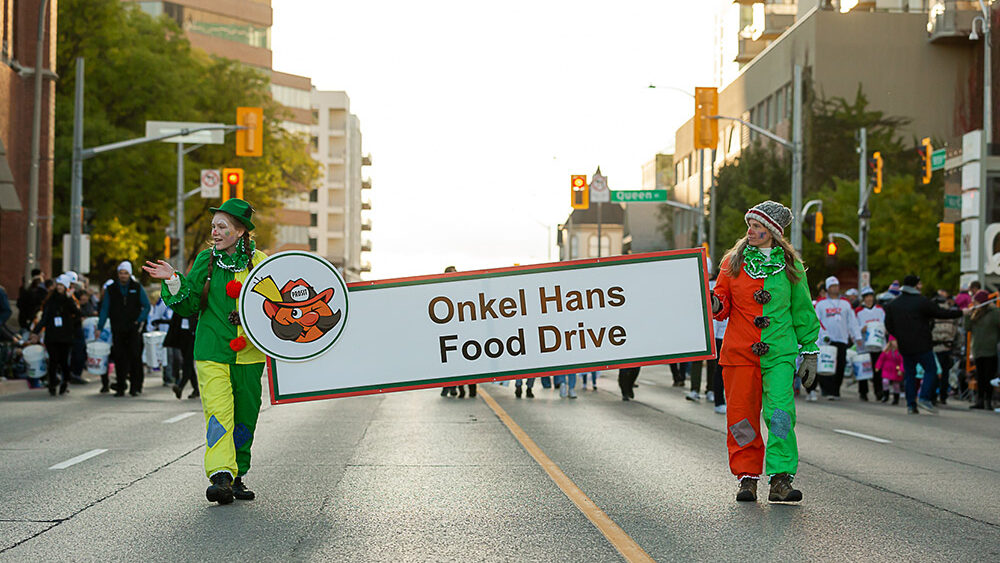 The Onkel Hans Food Drive is one of the most substantial Oktoberfest Cares fundraising efforts. Since its inception in 1995, the equivalent of over 1,000,000 meals has been donated to the Food Bank of Waterloo Region.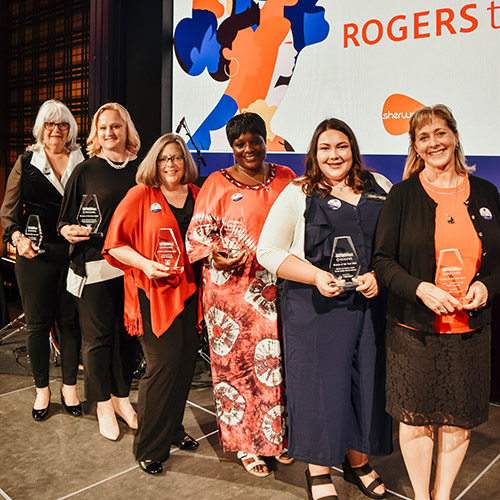 Each year, proceeds from ticket sales for our Kitchener-Waterloo Oktoberfest Rogers Women of the Year Awards are donated to an organization that supports the needs of women in our community.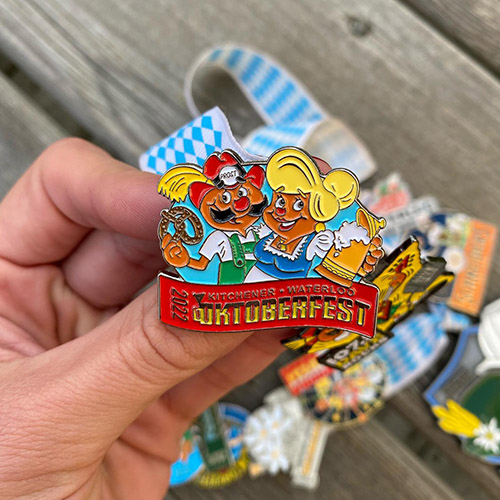 The proceeds from merchandise sales are often donated to charitable partners. Past beneficiaries have included the Healing of the Seven Generations and the Grand River Hospital Foundation.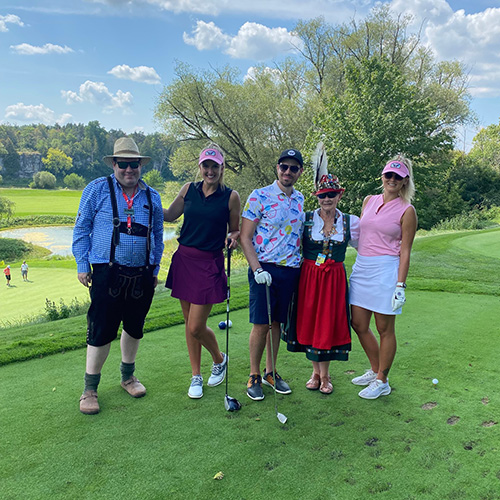 The Oktoberfest Golf Experience is not just the best golf tournament in the region, it's also a large source of fundraising. Proceeds from the raffle and silent auction are in support of the Oktoberfest Cares Fund.