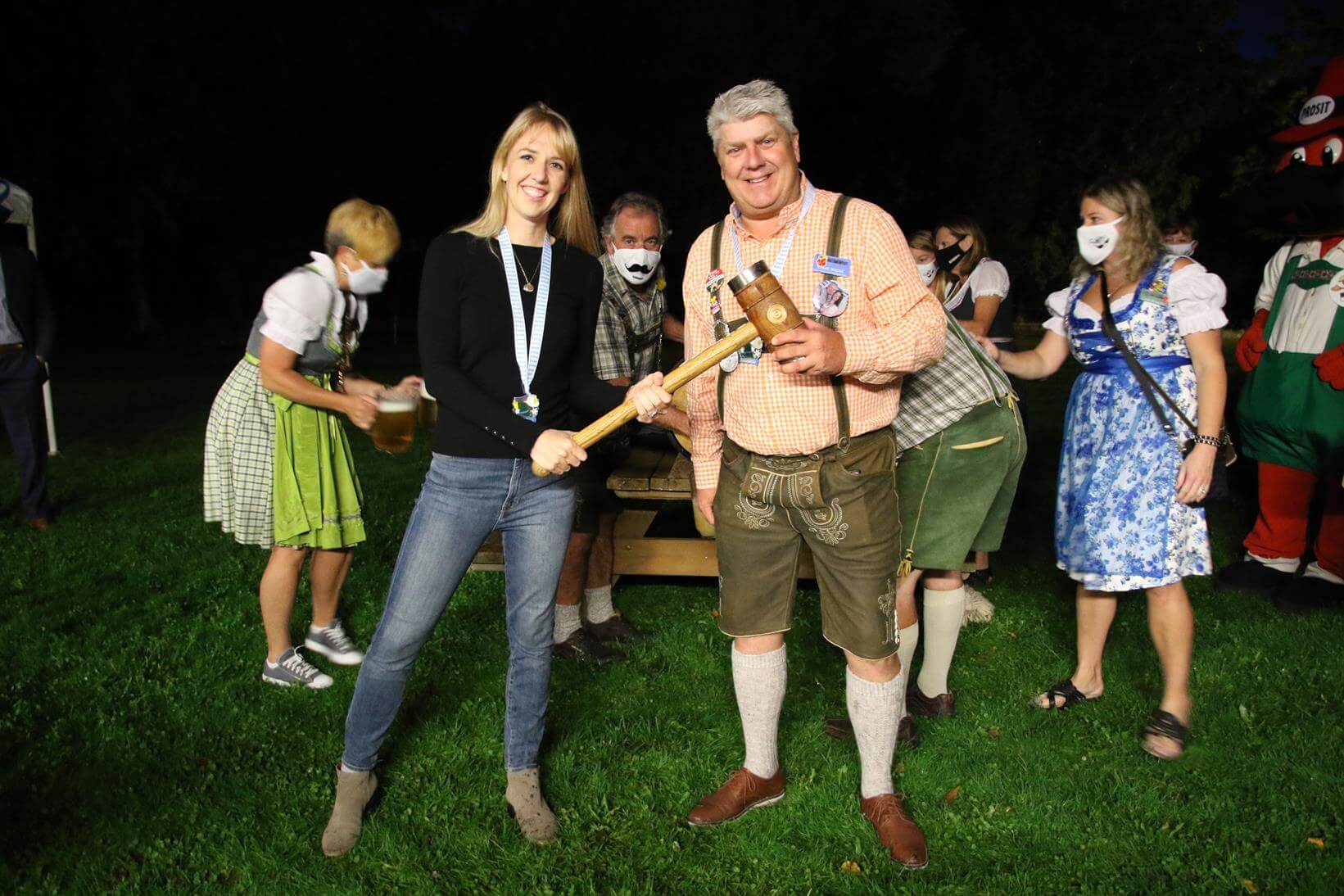 Volunteer Recognition
The Festival would not be possible without the dedication of more than 425 year-round volunteers and 1,300 community and service club volunteers to stage Canada's Greatest Bavarian Festival — Kitchener-Waterloo Oktoberfest. Since 1969, our constant growth and success promoting a unique German heritage experience is a testament to the thriving relationship and pride between the Festival and the community.
2021 Volunteers of the Year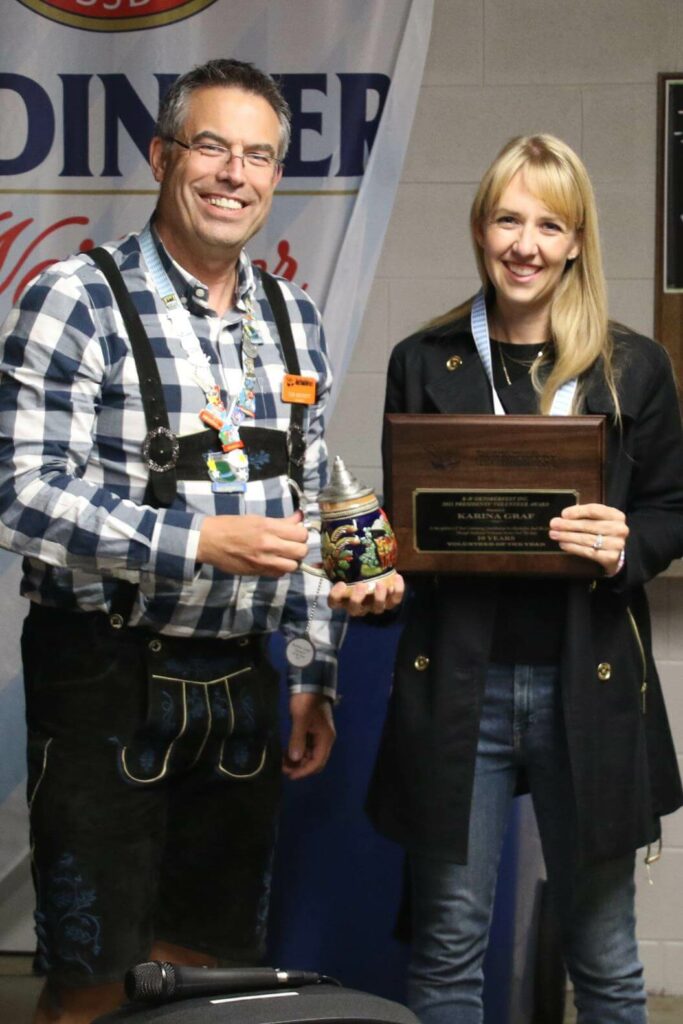 2021 Volunteer of the Year, Karina Graf
Karina Graf has been a dedicated volunteer with Kitchener-Waterloo Oktoberfest for over 10 years now. In that time, the festival has truly come to rely on Karina for her confident leadership and strong performance as committee chair of some of our most valued events. Karina began with the Tour de Hans committee in 2012, eventually becoming chair in 2016. She managed the safe and successful execution of an event involving hundreds of cyclists and volunteers on a 100km route. In 2018 Karina took over as chair of the Women of the Year committee, guiding a strong team of long-time volunteers in delivering a high-profile event recognizing the outstanding women of our community. Through Karina's leadership, the Women of the Year committee navigated a changing community, venue changes, and even a postponement in 2020. With the onset of the pandemic, Karina deftly guided her team in transitioning a 500 person event into a successful and truly engaging virtual event, with a record number of award nominations submitted in 2021. Karina is always the first to arrive and the last to leave her events, she is organized, approachable and completely committed to creating a positive experience for every guest, sponsor and volunteer she meets. Karina Graf is the Volunteer of the Year for 2021.
2021 Volunteer of the Year, Craig Moore
For the past 8 years, Craig Moore has brought his easy-going leadership style to the Oktoberfest Golf Committee, most significantly as Committee chair since 2014. The Oktoberfest Golf Experience has seen a great deal of change since Craig took the helm, including multiple venue changes, sponsor changes and even a pandemic, all of which required Craig's careful thought and decisive action. Craig contributes to every aspect of the event, from sponsorships and planning to hands-on execution! In 2020 and 2021 the Oktoberfest Golf Experience had to make significant adjustments to keep our guests safe and healthy! Craig led his team to one of the most successful Oktoberfest Golf Experience events in memory, with rave reviews from sponsors and guests alike. Craig brings his calm and relaxed leadership style to every situation and has never been one to shy away from the heavy lifting on event day. For this reason, and many more, Craig Moore is the Volunteer of the Year for 2021.
Years of Service