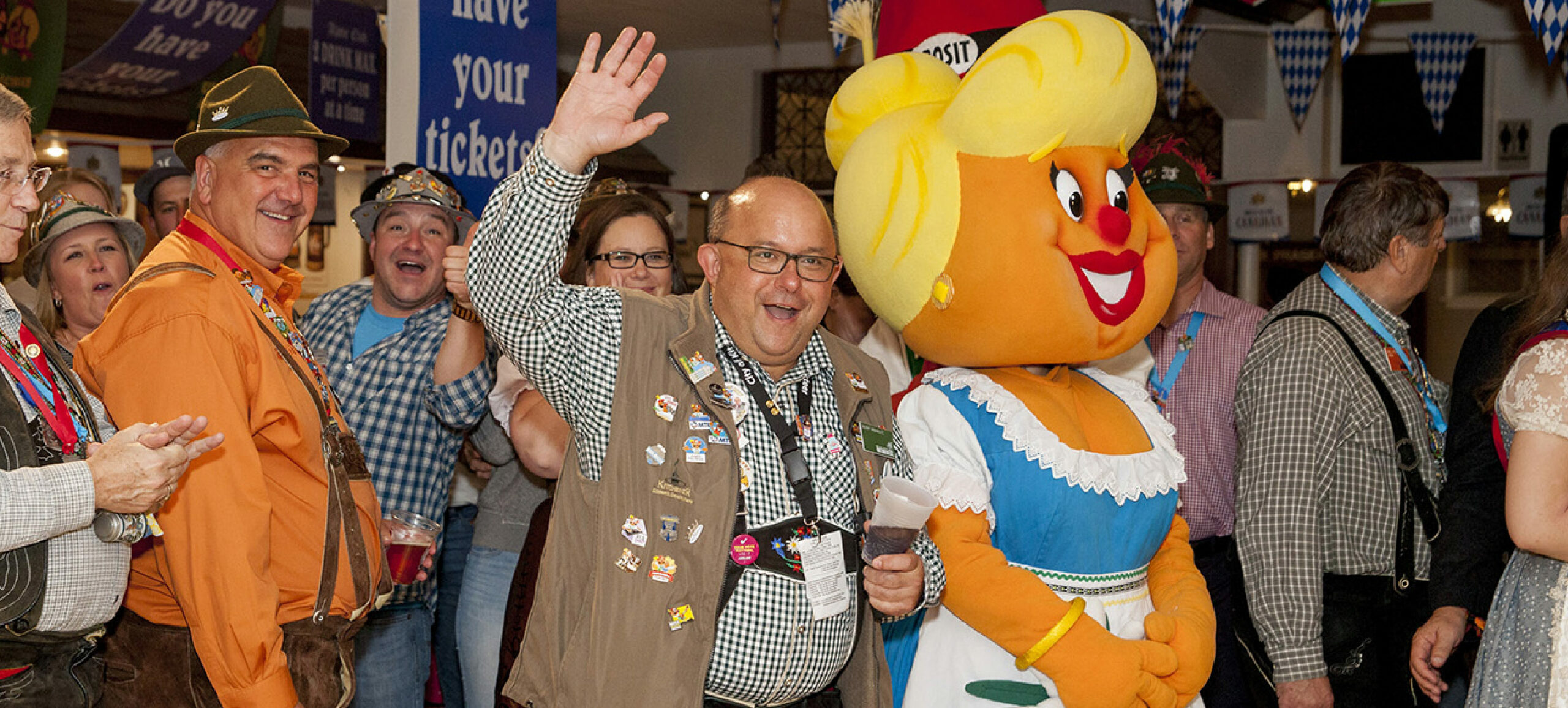 Alpine Club
About the Alpine Club
Founded in 1953 by members hailing from Gottschee (now south central Slovenia), the Alpine Club has been one of the five local German clubs maintaining and nurturing its traditions not only during Oktoberfest but throughout the year. Club members participate in special events including a farmer's ball, anniversary banquet, "Evening in the Alps", picnics, reunions, and of course selecting a Miss Alpine for the club. The club also makes a charitable donation to a community organization annually. It is said that the Alpine's apple strudel is famous far and wide, and it is certainly part of the Gemütlichkeit of the Oktoberfest festival that gives members their greatest joy. According to club president Dietmar Biselli, the Alpine Club's strongest interests are promoting the ongoing culture that is the roots of the club. "Oktoberfest ties the various groups together and promotes community. It's a shot of adrenaline by which all the groups and clubs benefit. It's a showcase."
Habsburg Haus!
The Alpine Club + Transylvania Club = Habsburg Haus!
Habsburg Haus, hosted at the Alpine Club, is a truly authentic Oktoberfest experience presented by the Alpine and Transylvania Clubs.
The kitchen will be serving up their tasty and popular meals including schnitzel, sausage, cabbage rolls and other mouth-watering traditional options. New this year is the regular addition of Transylvania Club pig tails. As is tradition, one item you won't want to miss is the apple strudel – handmade by Alpine Club members.
Be entertained by the music of Wildbahn as well as performances from their own Alpine Dancers and Transylvania Club Dancers as well as a variety of other dance groups throughout the festival.
Events at the Alpine Club