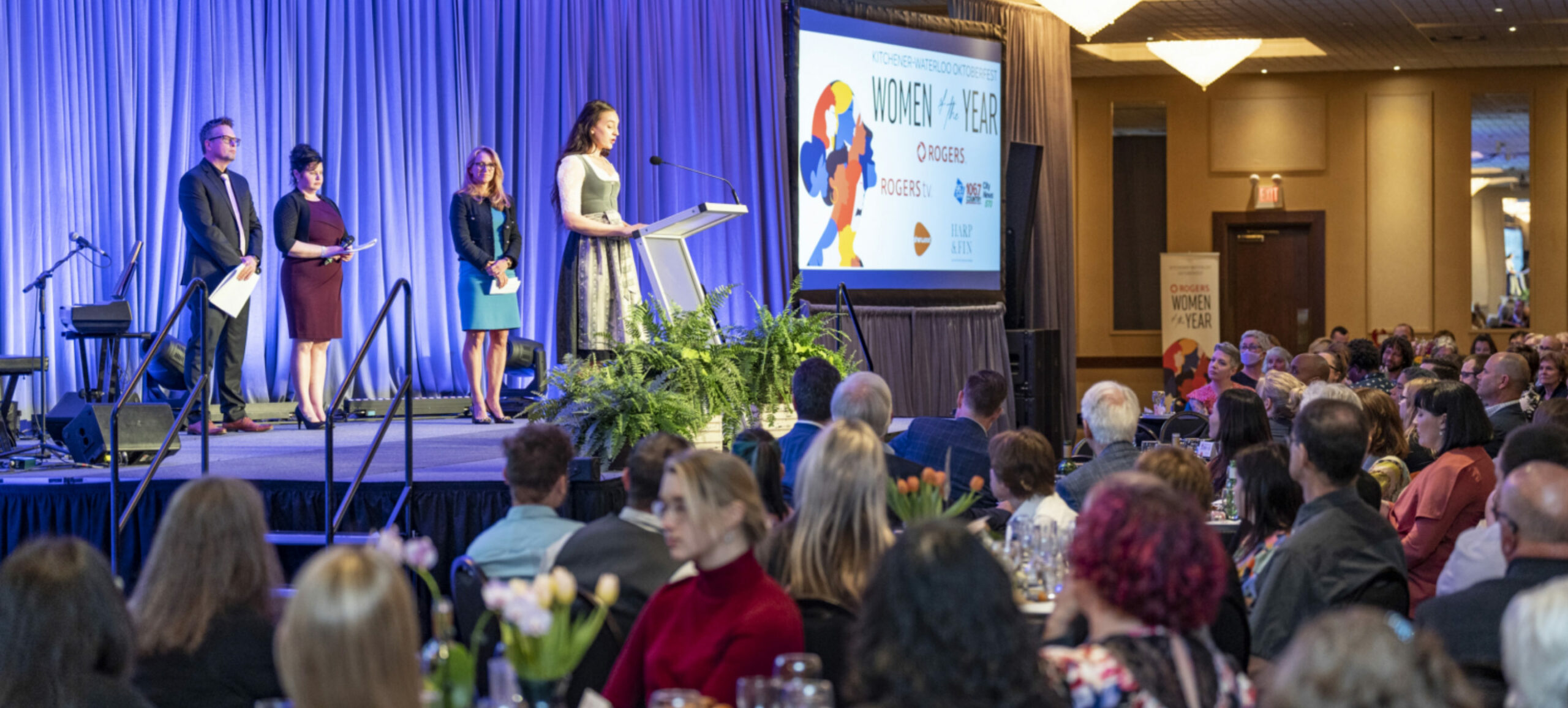 Oktoberfest Ambassador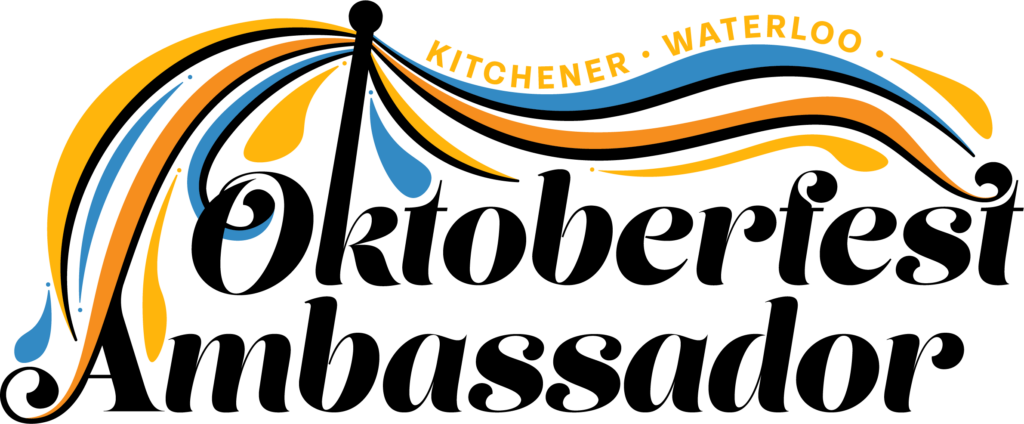 Applications are now closed for the 2023-2024 Oktoberfest Ambassador Program. The next Oktoberfest Ambassador will be announced on October 14, 2023.
---
About the Program
The Kitchener-Waterloo Oktoberfest Ambassador Program is a one-of-a-kind role with a unique blend of opportunities for self-growth, skill development, and volunteerism, all while celebrating both Bavarian culture and our local diverse community. Open to residents of Waterloo Region aged 19 to 29, the Ambassador holds a prominent team role with K-W Oktoberfest; partaking in public speaking, media appearances, social media account management, Oktoberfest Cares initiatives and so much more.
The Kitchener-Waterloo Oktoberfest Ambassador Program operates on four pillars:
Community
Festival Traditions
Giving Back
Personal Passion
---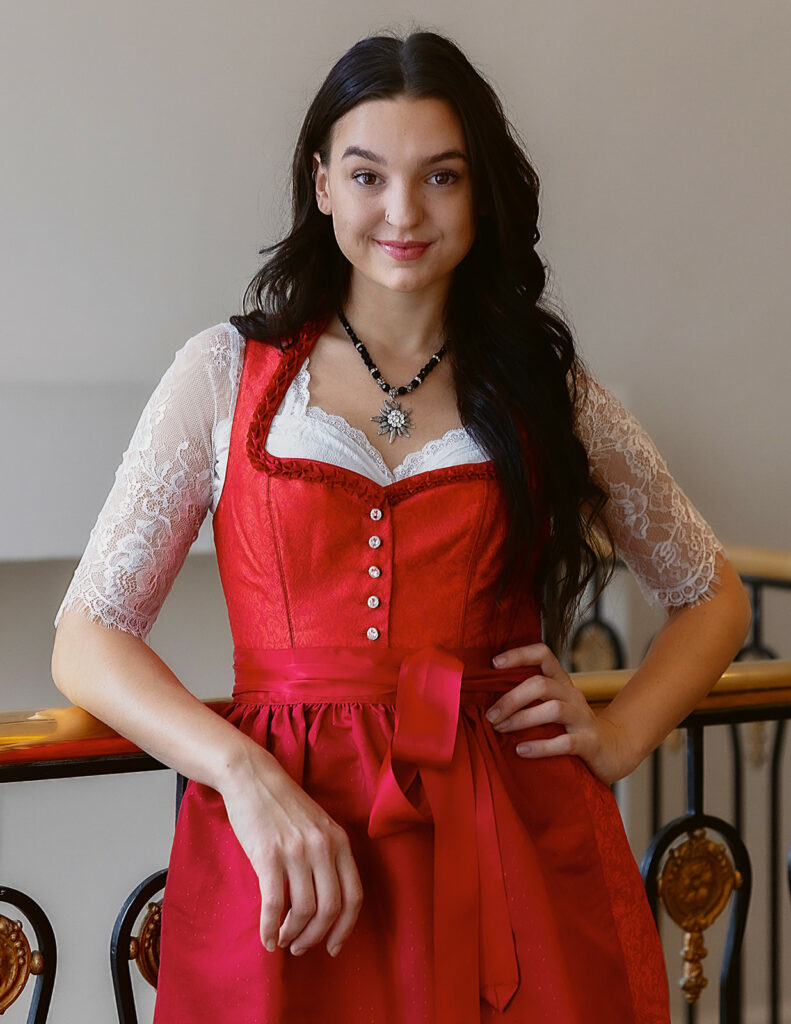 Say hallo to our 2022-2023 Oktoberfest Ambassador!
Samantha Hild
Samantha, 25, is a recent graduate from the CMU College of Makeup Art & Design, who has grown up attending the festival. Samantha says that through the pandemic she turned to artistic expression and social media as a tool to overcome her anxiety. She is passionate about mental health awareness, art and design, and being a positive role model to younger generations.
"The past few years have been life changing for me," says Samantha. "I have suffered from anxiety for the past 10 years but finally feel I have control over it now, mostly thanks to social media. I started using TikTok when the pandemic hit and it has drastically improved my confidence, communication skills and mental health."
Samantha wants to use her time as the Oktoberfest Ambassador to encourage kindness and positivity, and promote mental health awareness.
Request the Kitchener-Waterloo Oktoberfest Ambassador to attend your event!
---
FAQ's
Is this replacing Miss Oktoberfest?
We have retired the Miss Oktoberfest program. The Ambassador Program was created to reflect our changing festival and the diverse community that we call home. The program is designed to be inclusive to all Oktoberfest and community champions.
Do I need to be German/Bavarian to be considered?
No! You just need to have a passion for our festival and our local community.
Who can apply?
Anyone between the ages 19-29 and residing within 40km of Waterloo Region can apply! We are welcoming of all gender identities, races, and cultures.
How is the Ambassador chosen?
Selection is based on the application, interview process with the selection panel, and overall participation in the pre-interview events. Stay tuned for dates on the pre-interview events.
What are the benefits of the program?
Personal growth in areas such as public speaking, confidence, trying new things, meeting new people
Career advancement opportunities in areas of networking, community involvement, and volunteerism
Training in areas such as diversity & inclusion, media appearances, and social media
This is a unique chance to be involved with both Oktoberfest and other events in our local community in a way that you could not experience elsewhere – like the "VIP" experience, "behind the scenes" , etc.
What kind of activities does the Ambassador do?
Public speaking engagements, community appearances, opportunities to volunteer within the festival and alongside community partners
Supporting/managing a social media platform
Appearances throughout Oktoberfest, such as Official Keg Tapping, Festhallen visits, Thanksgiving Day Parade, Oktoberfest Cares events
How long is the role/what kind of commitment?
Year-long commitment, heaviest time commitment is during the festival itself.
How much does it cost to apply?
There are NO application fees
What do I need to wear as the Ambassador? Do I need to own tracht?
No, you do not need to own tracht! We encourage applicants to dress accordingly for their interviews or event appearances.