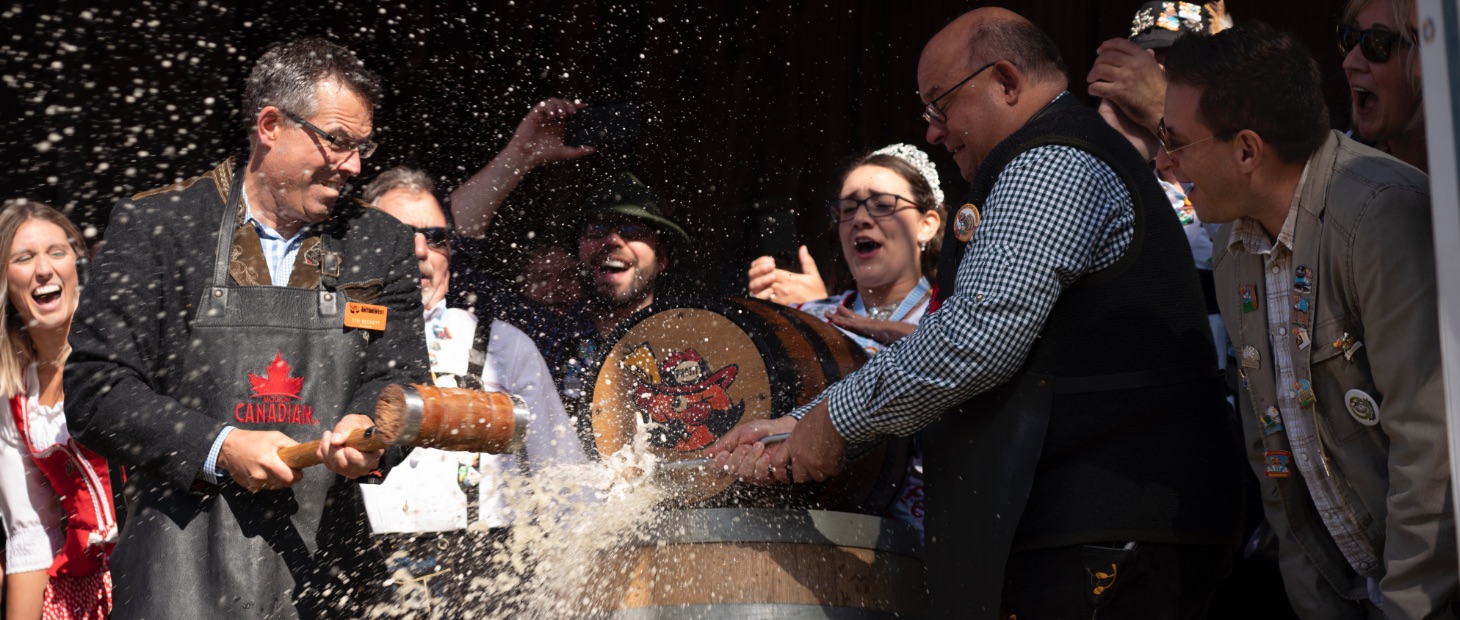 Privacy Policy
K-W Oktoberfest Inc. Privacy Policy
Kitchener-Waterloo Oktoberfest
2 King Street West, Kitchener ON N2G 1A3
519-570-4267
info@oktoberfest.ca
Kitchener-Waterloo Oktoberfest wants you to have a positive experience at our website. We want you to know that we respect the privacy and security of our users. Our goal is to provide you with an experience that delivers the information and resources that are helpful to you. In order to achieve this goal, we collect information from you. Please find our information collection practices below.
This Privacy Policy sets forth the privacy practices in effect at the Kitchener-Waterloo Oktoberfest website. If you do not agree to these terms, please do not access the website.
By accessing the website, you agree to the following terms …
What Information is Collected and How is it Used?
A. General Collection and Use of Personal Identifying Information
We will only collect and use personal identifying information (such as a first and last name, physical address including a street name, telephone number, e-mail address, etc.) when a user voluntarily provides it to us. In order to use some portions of our website, or in order to undertake certain actions (such as setting up an account to make a purchase), a user must first complete a registration form or provide an e-mail address that will require disclosure of personal identifying information. Such disclosure is strictly voluntary. In order to contact us by e-mail, however, you must provide an e-mail address.
We will use the personal identifying information we collect for limited internal purposes that may include, but are not limited to, processing your transactions, utilization for customer service, and providing you with information concerning our services. We will retain this information. We also may use that personal identifying information to improve and customize our content.
We reserve the right to disclose your personal identifying information, if we are required to do so by law.
B. Collection of Non-Personal Identifying Information
We collect and use non-personal identifying information, including IP addresses and web server log files to track trends, administer the website, track user movement, and gather demographic information. We use this non-personal identifying information in the aggregate and to troubleshoot technical errors. We do not combine these types of non-personal identifying information with personal identifying information.
C. Usage Information Monitoring
In order to provide better system stability, we monitor sessions on our website. This is for the purpose of tracking and troubleshooting any technical problems that may arise when someone accesses our website. By monitoring the usage, we are better prepared to solve system problems faster. We do not disclose this information to any outside vendor.
D. Security
Kitchener-Waterloo Oktoberfest has taken steps to ensure that personal identifying information collected in the future is secure by electronic security systems and password protections that guard against unauthorized access. We will never rent nor share your name, your data or any of your personal information with any other firm.
We use industry-standard encryption technologies when transferring and receiving consumer data exchanged with our site. We have appropriate security measures in place in our physical facilities to protect against the loss, misuse or alteration of information that we have collected from you at our site.
E. Other Use of Personal Information Collected
From time to time we may send users e-mail messages. If you do not want to receive e-mail from us in the future, please let us know by sending us an e-mail at the above address, calling us at the above telephone number, writing to us at the above address, or sending us a facsimile at the above fax number.
Persons who supply us with their telephone number on-line will only receive telephone contact from us with information regarding orders they have placed on-line.
Ad Servers: We do not partner with or have special relationships with any ad server companies.
F. How to Correct Information
Customers may prevent their information from being used for purposes other than those for which it was originally collected by contacting us by written request, phone or e-mail at the contact information above.
Upon request, we will provide you with access to all information that we maintain about you, including unique identifier information (e.g., customer number or password), contact information (e.g., name, address, phone number), transaction information (e.g., dates on which you made purchases, amounts and types of purchases), and any other information that we maintain about you. Users can access this information, and can have their personal identifying information corrected, by writing to us at the above address, sending us an e-mail or by calling us.
G. Questions
If you have any questions, comments, or concerns regarding the Kitchener-Waterloo Oktoberfest privacy policy or practices, please go to our contact us page and send us an e-mail or write to us at the address stated above.
H. Changes to Privacy Policy
We will notify you of changes to the Kitchener-Waterloo Oktoberfest Website Privacy Policy by posting an updated policy on this page. You agree that continued use of the website is an acknowledgment and consent to any terms contained in the then-current Kitchener-Waterloo Oktoberfest Website Privacy Policy.
I. Effective Date
This policy was last updated on May 7, 2007

Stay Up-To-Date
Looking for more information about Kitchener-Waterloo Oktoberfest? Well you've come to the right place mein freund!