Oktoberfest Business Event Series
Three excellent networking opportunities for our business community are available this Festival season!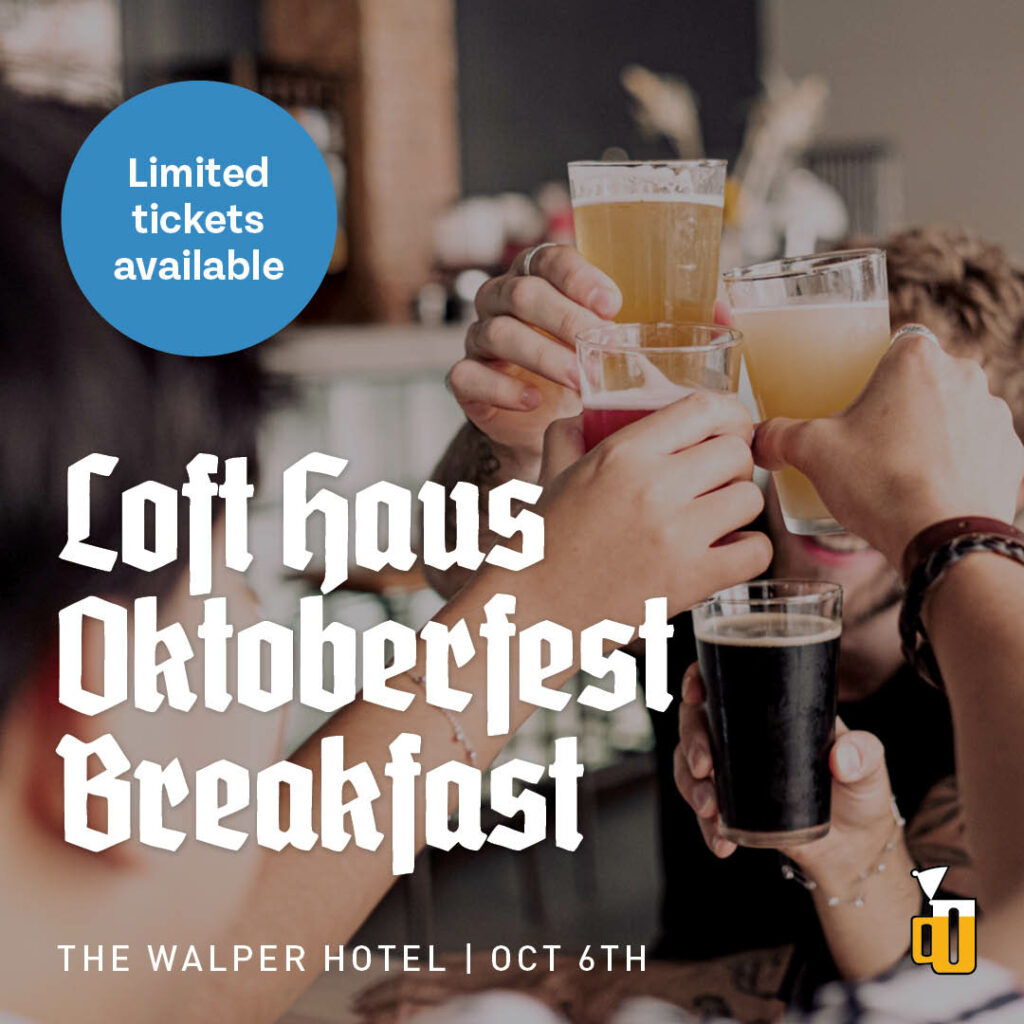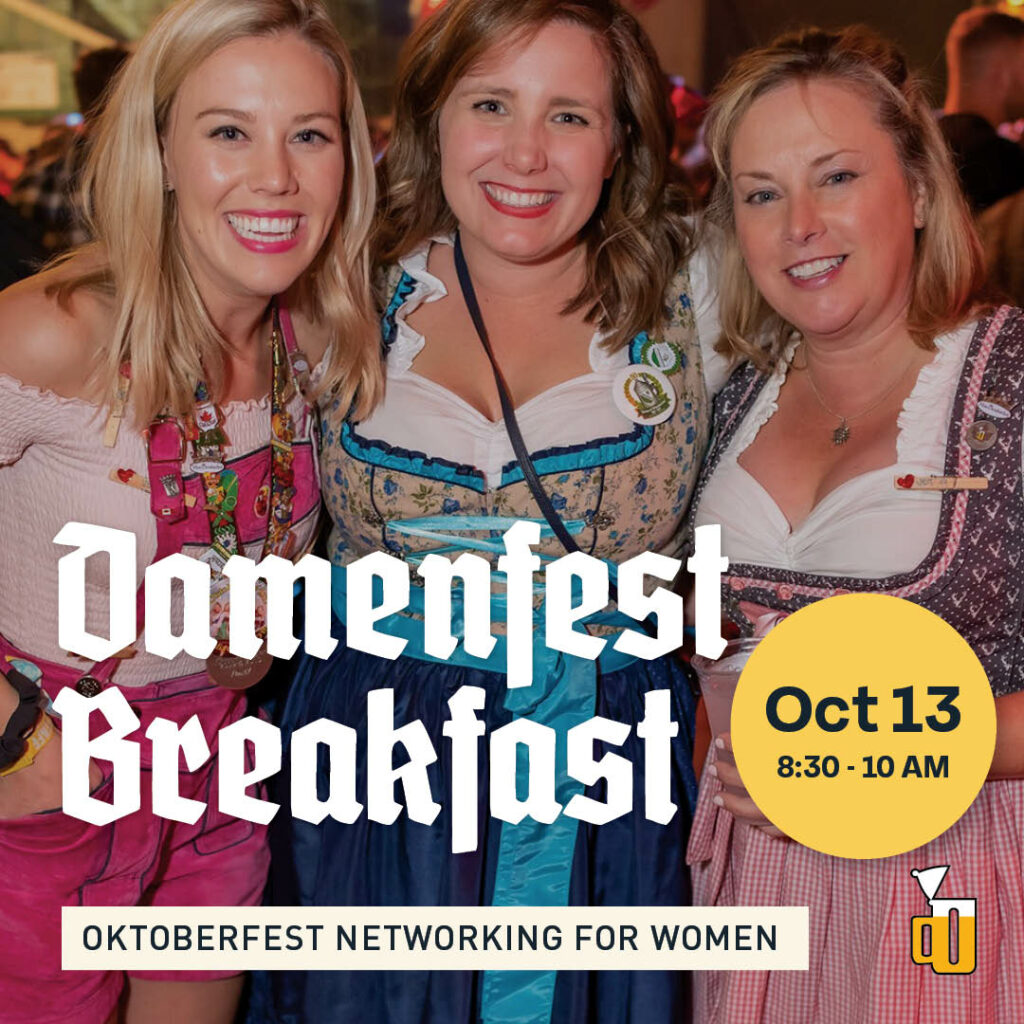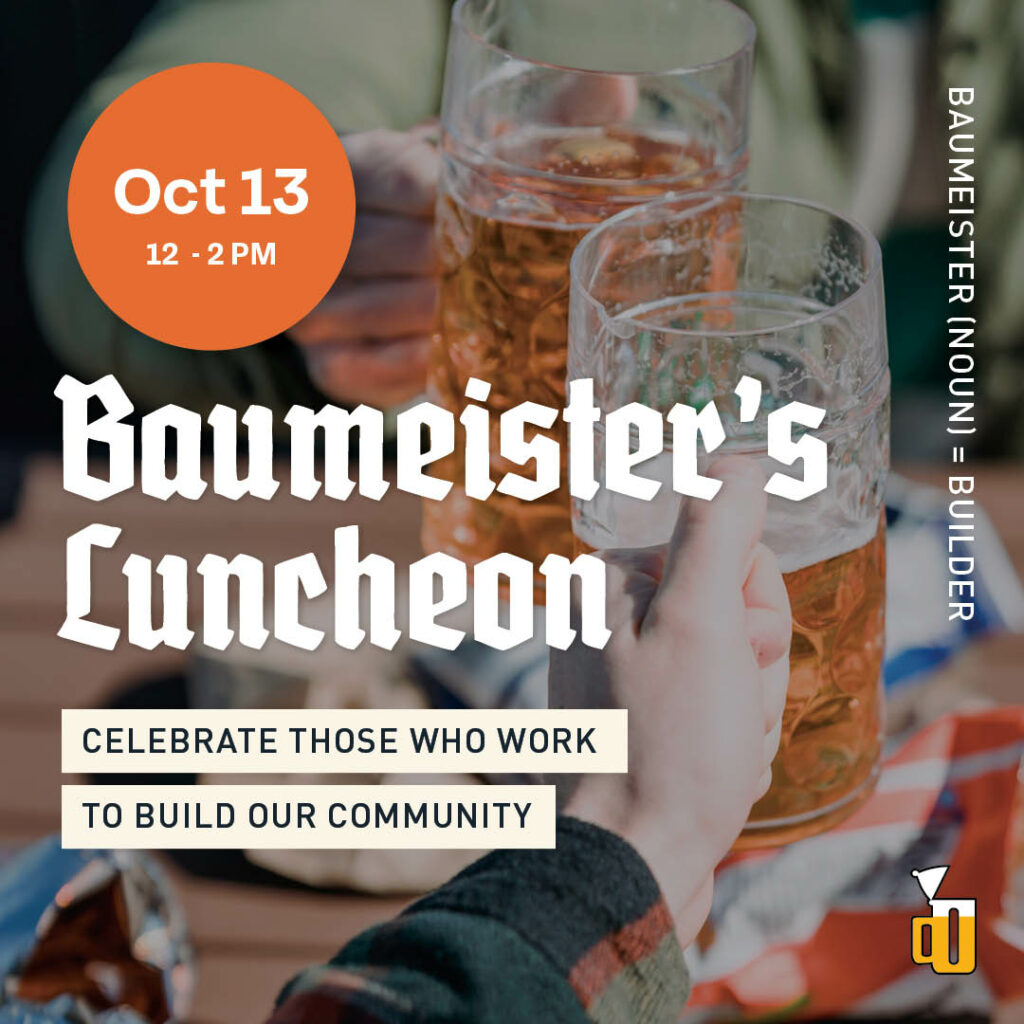 Three excellent networking opportunities for our business community are available this Festival season!
Loft Haus Oktoberfest Breakfast
Join 400 of the Region's local corporate community, government representatives and festival partners at KWO's Loft Haus! Located just steps from the Willkommen Platz (Gaukel Block) and directly preceding the Official Keg Tapping Ceremony. Limited tickets available!
Date & Time: Friday, October 6th from 9:00 a.m. to 11:30 a.m.
Venue: Walper Hotel, Crystal Ballroom (aka Loft Haus) – 20 Queen Street South, Kitchener, ON, N2G 1V6
---
Damenfest Breakfast
Oktoberfest Networking for Women
This wunderbar opportunity brings together the women of Waterloo Region all in the Spirit of Gemuetlichkeit. Join us for a morning of great speakers and networking! Over 150 guests from the local business and arts community, as well as members of the prestigious Women of the Year alumni are planning to be in attendance.
Panelists include:
– Sherry Shannon-Vanstone
– Pam Patel
– Luisa D'Amato
Moderated by Tracy Van Kalsbeek, Executive Director, K-W Oktoberfest
Date & Time: Friday, October 13th from 8:30 a.m. – 10:00 a.m. 
Venue: Hacienda Sarria – 1254 Union St, Kitchener, N2H 6K4
Damenfest Panelist Bios
Sherry Shannon-Vanstone: Self-described as a purpose-driven, successful, serial tech entrepreneur, Sherry is best known for building high-performing teams. As a trailblazing woman in information security and STEM, Sherry is a strategic risk-taker who has led start-ups to successful exits in Silicon Valley and Toronto-Waterloo Tech corridor with two IPOs and two acquisitions. Her successes are legendary in the information security sector. She has received many awards for her work and an Honorary Doctorate of Laws from Western University. Sherry serves on several Boards, advises many companies and is an angel investor. She's currently the founder of Profound Impact and known in her industry as a strategic risk-taker and leader who builds successful teams. She is a life-long learner, gets stuff done, and is persistent and perseveres against the odds.
Pam Patel: Pam performs with numerous Canadian companies, touring nationally and internationally. A graduate of Wilfrid Laurier University's music program, Pam specialized in new music and improvisation, establishing a career as a multidisciplinary artist. Pam is currently the Artistic Director of MT Space where she pursues her passion for centralizing racialized voices through theatre. Previously, Pam acted as board chair for both, participating in critical strategic planning for both organizations. In line with efforts to advocate for the arts on a local level, Pam is a Past Board Chair for both NUMUS and Arts Awards Waterloo Region and has sat on the Arts and Culture Advisory Committee for the City of Kitchener Pam is a recipient of Rotary International's 'Paul Harris Fellowship for Service Above Self in Arts and Culture', and most recently, received the 'Emerging Leader in Performing Arts Award' from Canadian arts presenting association, CAPACOA, and is a recipient of Zonta's 2021 Women of Achievement Award. Pam is now a part of the board of CAPACOA and is looking forward to bringing her advocacy to a national level.
Luisa D'Amato: Luisa has spent her entire working life as a newspaper reporter, editor and columnist. She has worked in Winnipeg, St. Catharines and — for the past 39 years — at the Waterloo Region Record. She is now the Record's local columnist and comments on issues affecting daily life and decision-making in the Region of Waterloo. She has won several journalism awards including Western Ontario Newspaper Awards, Ontario Newspaper Awards and was a finalist for the National Newspaper Awards. Luisa has also taught journalism and communications at Wilfrid Laurier University and Conestoga College. She is in demand locally as a speaker, moderator and emcee. Her other main interest is the Grand Philharmonic Choir, in which she has sung for 38 years. She took leadership of the choir when it was suffering financial difficulties in 2009 and she became board chair, She is now the executive director and takes joy in the music it creates.
---
Baumeister's Luncheon
Baumeister (noun) = Builder
It takes more than bricks and mortar to build a community. It takes vision, collaboration and an understanding of place. Join us as we celebrate those who work to build our community – construction, development, property management and more.
Event Speakers include:
– Scott Higgins, HIP Development and Co-Author of the Joy Experiments
– Paul Kalbfleisch, Co-Author of the Joy Experiments
Emcee: Allan Cayenne, President, K-W Oktoberfest
Date & Time: Friday, October 13th from 12:00 p.m. – 2:00 p.m.
Venue: Hacienda Sarria – 1254 Union St, Kitchener, N2H 6K4
Baumeister's Guest Speaker Bios
Scott Higgins is a passionate business and community builder who is helping HIP Developments play a leadership role in the evolution of the Region of Waterloo. Born and raised in Waterloo Region, Scott's roots go deep in this community. His desire to achieve both business and community success is the driving vision behind HIP's "Building More Than Real Estate" philosophy. The company actively supports social programs and public spaces that will inspire community confidence and define our future identity. Scott is a strong believer in celebrating the Region's creative DNA and ensuring that our youth have opportunities to craft their own creative skills so they can change the world without having to leave the Region of Waterloo. Whether it is though fostering creative confidence in youth through the Youth Creativity Fund, or inspiring community celebrations at Gaslight Square in Cambridge – Scott truly is building more than real estate.
Paul Kalbfleisch is a skilled writer, visual artist and creative business leader. But, primarily he is a creative collaborator, placing himself in the middle of projects requiring a strong focus on vision and imaginative design. He has spent over 20 years in senior roles developing innovative experiential programs and community cultural project strategies. Paul has been collaborating with Scott Higgins and HIP Developments for four years.
---