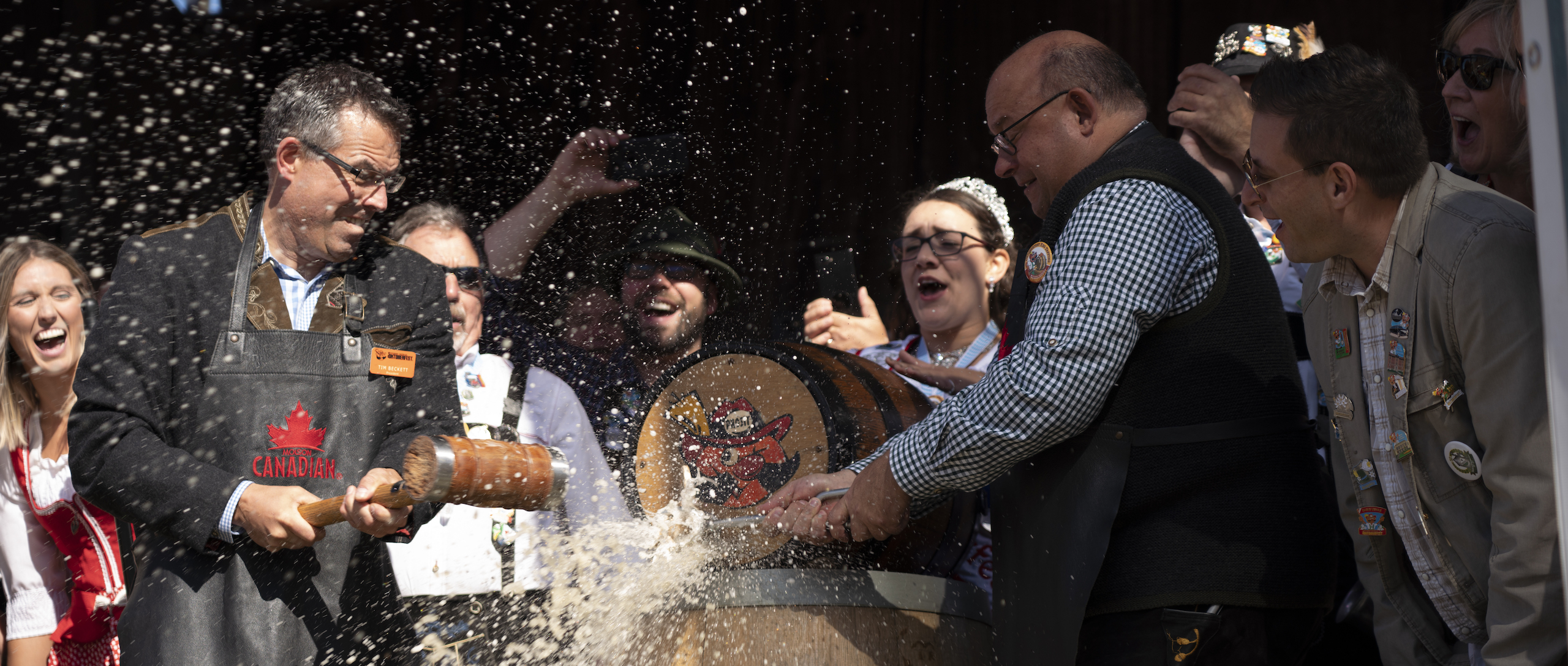 Conventions &
Themed Events
Let the spirit of Gemütlichkeit continue year-round! Launch your convention or special event with some "Oompah-Pah" or bid "Auf Wiedershen" to your delegates with an event that brings the true flavour of Kitchener-Waterloo Oktoberfest!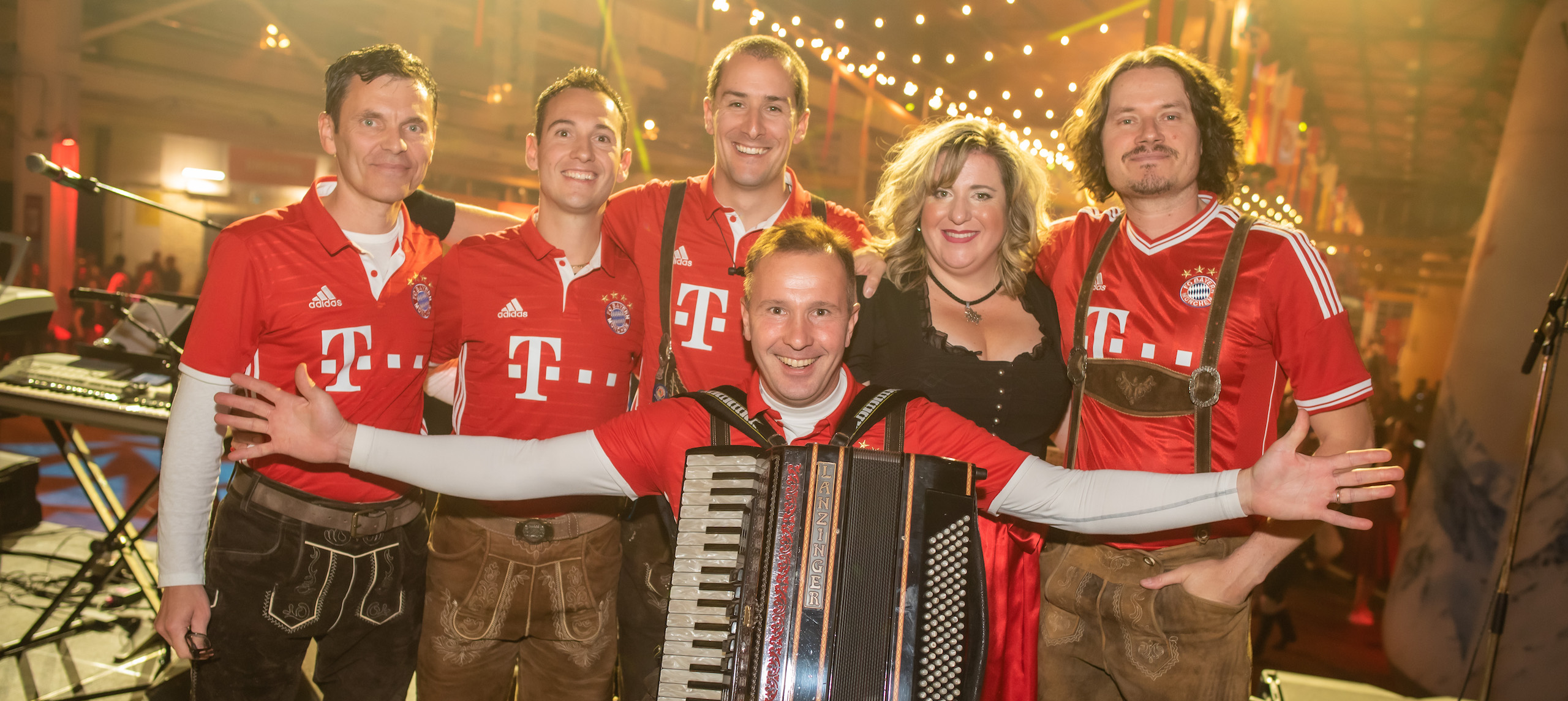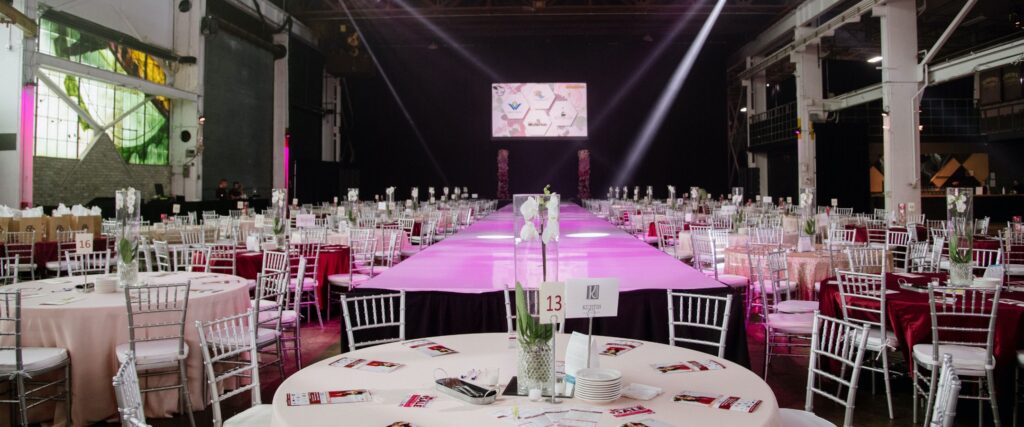 For groups of 30 to 3,000 we will customize a special Oktoberfest Themed Event that promises fun, good times and above all, a successful and memorable event for you and your guests!
Perfect for award nights, fundraisers, retirements, social functions, anniversary celebrations, client appreciation, conferences and conventions, hospitality suites, and more.
Experience an Oktoberfest celebration in any venue at any time of year!
Kitchener-Waterloo Oktoberfest has been celebrating the spirit of Gemütlichkeit for over five decades. You can create an authentic event experience unlike any other, with the very same Oktoberfest Events Team who puts on one of the world's largest Oktoberfest events.
Looking for a once-in-a-lifetime experience for your top performers, VIPS or executives? Experience the sights and sounds of Kitchener-Waterloo Oktoberfest with a VIP Festhallen Experience. Your VIP Festhallen Tour includes luxury transportation, live music, traditional German food, and exclusive access to the most unique event experience in Canada! The Kitchener-Waterloo Oktoberfest Experience is waiting for you!
Event Services may include:
Decorating
Your venue will have a genuine Bavarian Festhalle atmosphere. Our Special Events Team will transform your venue with colourful banners and decorations to give your delegates the feeling of walking into a Bavarian Festhalle!
Meeting & Greeting
Your guests will be welcomed by our Special Events Team in traditional Bavarian tracht (dirndl & lederhosen) and each guest will receive a souvenir button upon entering.
Keg Tapping
The Official Keg Tapping Ceremony is the highlight of our annual Festival and our Special Events Team will re-enact it for your guests! Two of your representatives will act as the official keg tappers. All your delegates can come and fill their steins with a sample and raise it up for a traditional cheer of "Ein Prosit!", all under the guidance of our Master of Ceremonies!
Live Entertainment
We can arrange to have an award winning Bavarian Band with a repertoire of polkas, waltzes and contemporary music. Want a live accordion player at the entrance while guests are arriving? We can help with that too. You can also add a Bavarian Folk Dance performance.
Contact us for more information and pricing details!
Email Carol Tucker for more information.